Accessory Holder
The new Accessory Holder improves on previous Designs by utilizing extremely durable rip-proof Fabric.  We also added a third Pocket and increased the Dimensions of each Pocket to enable the User to carry the Renovator Collection Trays as well as Spotters and Tools.  It attaches to the Handle Uprights with Industrial Grade Velcro enclosures.
Fits the following Machines: TM4, TM5, PRO35, PRO45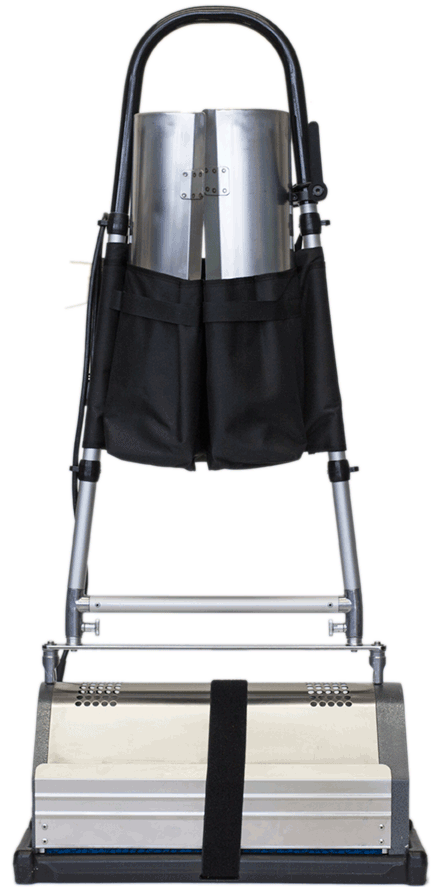 Looking for Support?
We have a full library of resources for your convenience including Parts Manuals, Electrical Drawings, and Application Videos.