Tandem Machines
Connect TWO Machines for Double Cleaning Width!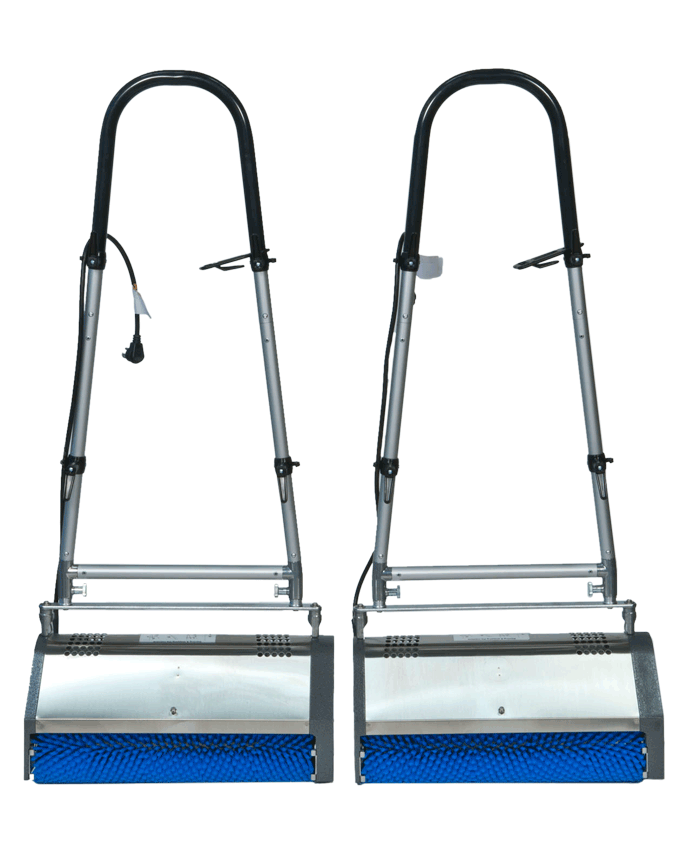 Step 1.
Take two machines, side-by-side, of the same type (PRO35, PRO45, TM4, TM5).
Step 2.
TRemove each handle and place the machines next to each other facing the same direction.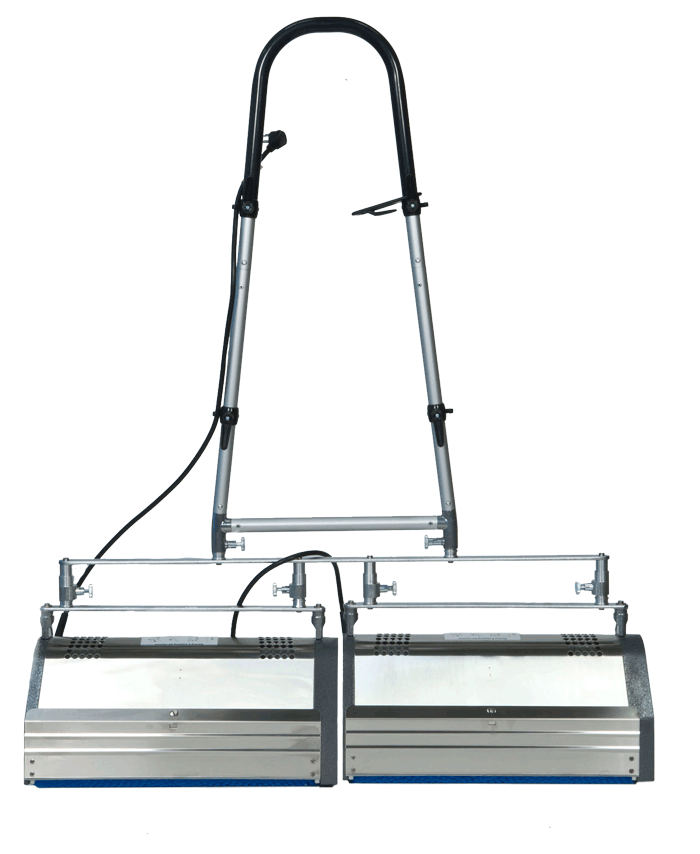 Step 3.
Attach the tandem bar on both machines and mount one handle on top.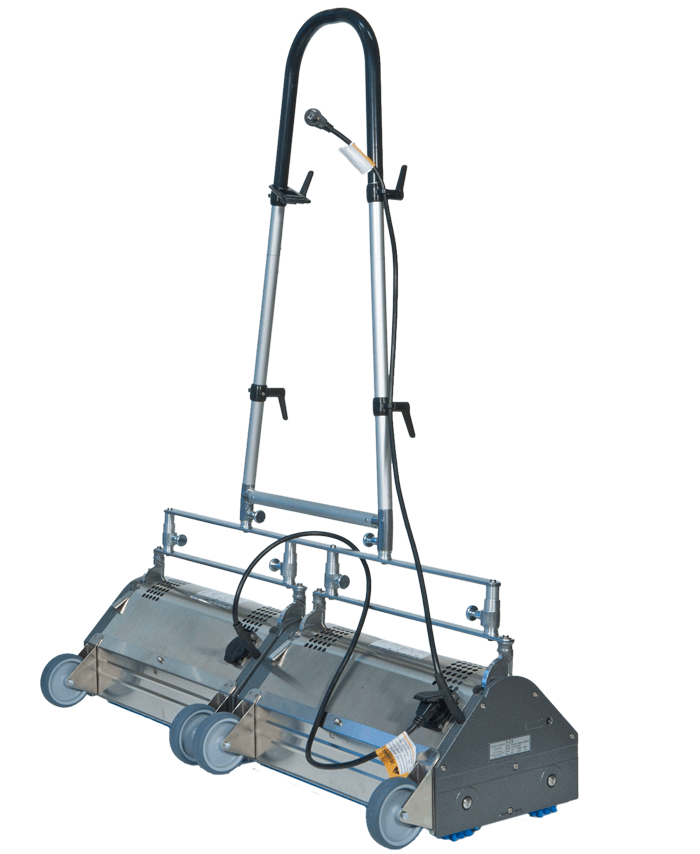 Step 4.
Plug the power cord of one machine into the outlet of the second machine.
Looking for Support?
We have a full library of resources for your convenience including Parts Manuals, Electrical Drawings, and Application Videos.